New and Used Vinyl – Used CD's
New Vinyl CD's Blue Ray Disc—DVD's etc.



But our used vinyl is ready and huge.25,000 in stock and still building adding blue ray disc, CD's—games etc.
A NEW REVOLUTIONARY APPROACH TO JAZZ MUSIC™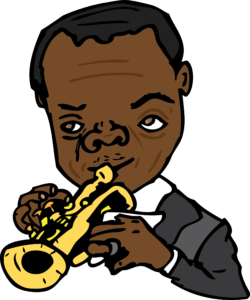 .
Also we specialize in Blue Note, riverside, prestige, savoy—CTI, etc.
PS. We have some great collectible sound tracks—used but mint conditions also in stock for some top Country & Western oldies and some good old Rock n' Roll.

FIRST COME FIRST SERVE AND MAKE SURE YOU HAVE YOUR WISHLIST.
JazzCityMusic™ conditions of used merchandise
Mint Condition

Very Good Condition

Like New

Good Condition

Fair Condition

Repaired covers; but vinyl is still good

Cut-corners/ cutout/ promo or overstock

Cover is in bad shape; vinyl is playable

Some covers have identifying marks from previous owner
JazzCityMusic™ CD Conditions
CD may be playable, but the case could be in poor condition. We try to clean and polish all CD's and will display the conditions on any used product.
Feel free to email us with complaints, suggestions, and your thoughts so we can improve and service you more efficiently.
JazzCityMusic™ is a division of PacificAngelesIndustries, Inc. ©1972-2020. All Rights Reserved.