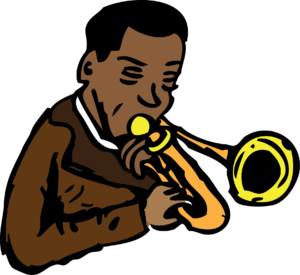 It's like going to the doctor—if you have heart trouble, you don't need a foot doctor. You'd need a heart specialist. Well, it's the same with jazz, you need a jazz specialist—like us. We sell a lot of jazz music, put some pazazz in your jazz. As Monk would say "put some funk in your rump". JazzCityMusic™ is a division of Pacific Angeles Industries Inc. Our CEO hung out with Dexter Gordon, Gene Ammons, Red Holloway, Charlie Mingus, Sonny Stitt, Sonny Criss, Joe Sample, Wilton Felder, and a few more jazz greats—so he knows the ideology of jazz music.
Jazz is a combination of blues, urban, R&B, rock, country, zydeco and Cajun music. It's a universal sound from the backwoods of Louisiana via way of Africa. But we love music and we sell all kinds, but the emphasis is on jazz right now. Did you know that the first rappers were Louis Jordan, King Pleasure, James Moody, James Brown, Isaac Hayes, also another kind of jazz called Be-Bop—well, that was actually hip-hop played by the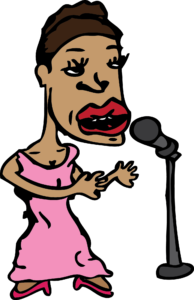 inventors of jazz, Dizzy Gillespie, Charlie Parker and Lester Young. With their horns, they were rapping to their ol' ladies and that was another form of rap and hip hop.
George Michael, Elton John, President Obama, President Clinton, Queen Elizabeth, Jay Z, and Dr. Dre, if you would like to go by names, all have a jazz collection. So don't turn the dial, you're on the right station. MP3 downloads and all that good stuff available at JazzCityMusic.com™
Pacific Angeles Industries, Inc. ©1972-2021 All Rights Reserved.